Yerba Zest
Citrus Ginger Yerba Mate Blend - Uplifting & Powerful Ginseng Concentrate - Prolong Life & Metabolism

Oolong Wise
Crisp Tropical Oolong Blend - Natural Relaxation & Calming Concentrate - Prolong Life & Energy without Jitters

Kava Slumber
Berry Lavender Sleepy Time Kava Kava Blend - Promotes Calm & Relaxation - Prolong Life & Relaxation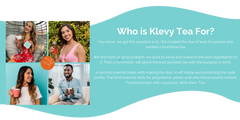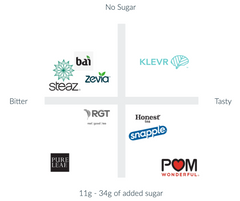 Klevy is a Functional Tea Brand
What is a functional beverage?
"A functional beverage is a non-alcoholic drink which benefits specific bodily functions in addition to providing general nutritional benefits."
All Klevy Tea blends are packed with very strong anitoxidants called polyphenols and contain all essential amino acids.

I loved the tea! It wakes me up without the jitters! It's been a great transition from coffee! Will definitely be buying more!



Rosa V.

Loving this oolong tea, it has a great taste due to quality ingredients and has been a great alternative to coffee. A big plus is that one bag can be used to brew 2 cups. Will definitely be buying this again.



Angelica H.

Enjoying some Oolong Wise from Klevrtea! Strengthens my immunity betters my focus and helps reduce my anxiety



Melissa C.